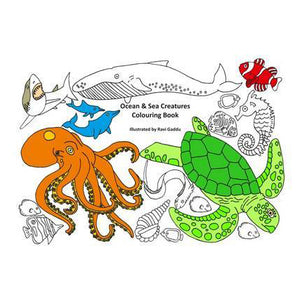 This Colouring book is full to the brim of all your favourite underwater wildlife, ready to fill in and create new colourful worlds!
Illustrated by Ravi Gaddu.
All profits made from the sale of these items are used to fund our charity's mission to promote and protect our precious, native wild seals.
With your first two orders we will send you a leaflet pack, which includes 15 Fascinating Facts About Grey Seals, Eco-Tips, and Watching Seals Well. Any orders after that, we will only send them if you request them. This is to save paper, postage and waste.